The Provincial Capitol of Pangasinan
The Provincial Capitol of Pangasinan is one of the best expressions of essential humanities built during the American colonial occupation in the Philippines. It is an architectural legacy honored today as one of the nation's classic examples of state architecture.
But beyond the sparkle of its palatial building are stories worth a hundred years harbored through episodes of war, shifts of power & battles with natural calamities.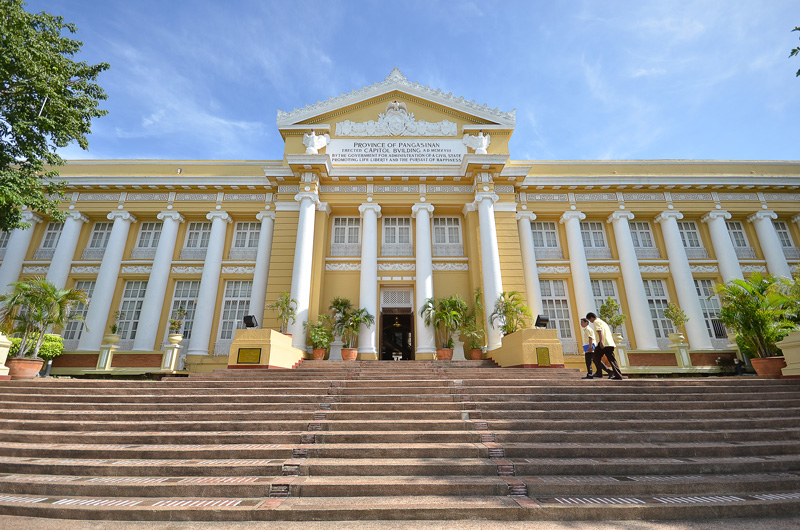 At the dawn of the 20th century, the nation woke up to a new civilian state after being ceded to America from Spain's military government via the Treaty of Paris. This new political system soon changed the landscape of governance & the flourishing of architectural styles quite different 300 years back.
Pangasinan was one of the earliest organized political units in the country. As early as 1580, it already had a provincial government headed by an alkalde mayor. In 1840, the Casa Real became the nucleus of power but was stripped off of its political stature 78 years later when the Americans built the capitol.
The Provincial Capitol was constructed in April 21, 1917 & was completed in December 1918 under the term of its 7th governor, Daniel Maramba, adored as the "Great Old Man of Pangasinan". It was designed by Daniel Burnham a prolific urban planner & was translated into execution by architects William Parson & Ralph Harrington Doane.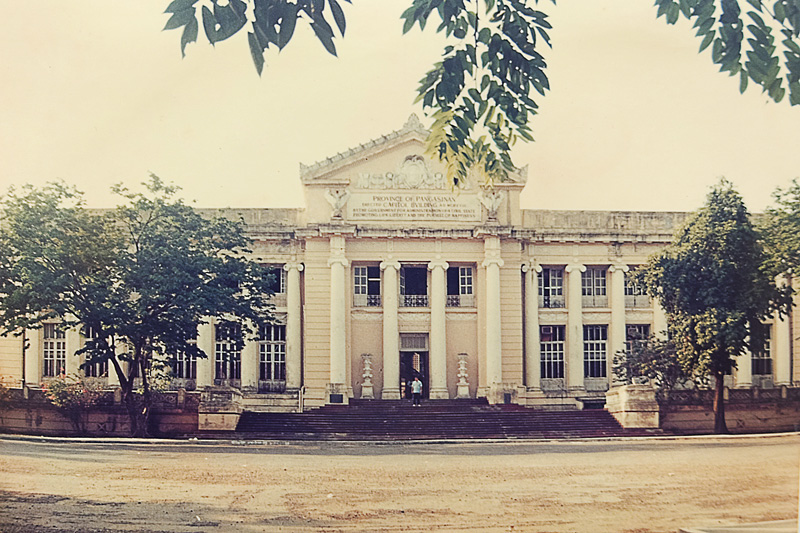 This massive edifice of limestone & concrete was one of the grandest buildings built in her time. It is set on a pedestal of steps crouched by parterre gardens. Owing its style to neo-classism, its façade consists of Ionic order columns supporting a flat portico, large hardwood doors & enormous windows that bring in the cool breeze of the Lingayen Gulf.
But as you walk inside, the simplicity of its exterior walls turn into luxurious volumes of sculpted archways & walls decked with memorabilia. Its sun-washed colonnades outside are amplified inside with an arabesque of gilded staircase against the dramatics of light & shade.
However, it took the Province of Pangasinan many challenges before it achieved its current sparkling state. It was heavily damaged during World War II & endured years of typhoons. It was rebuilt during the term of Gov. Enrique Braganza & was further reconstructed in the time of Gov. Victor Agbayani.
But it was only during the term of Gov. Amado Espino Jr. that it became what it is today----beautifully luxurious & stately well kept.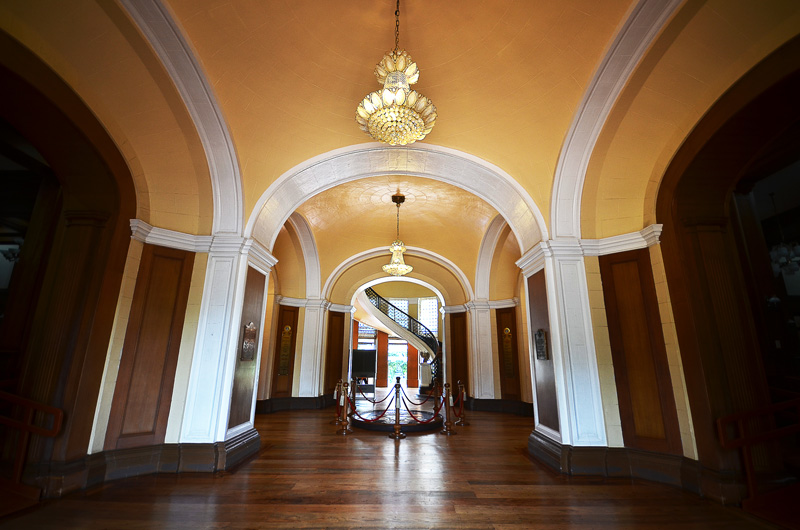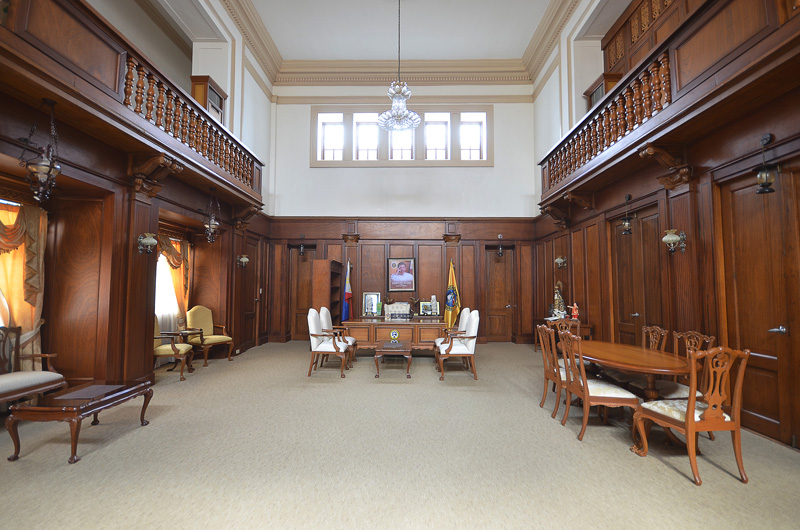 While the Provincial Capitol is certainly a standout architectural showpiece, it is still a fully functional government office. Provincial affairs like board sessions & gubernatorial meetings are held here. Ordinary citizens come & go, like walking in a palace but in a relaxed business as usual mode.
When the Americans thought about creating an imposing classic architecture adapted to tropical conditions, they did not only construct the capitol structure but also built a well-planned space around it.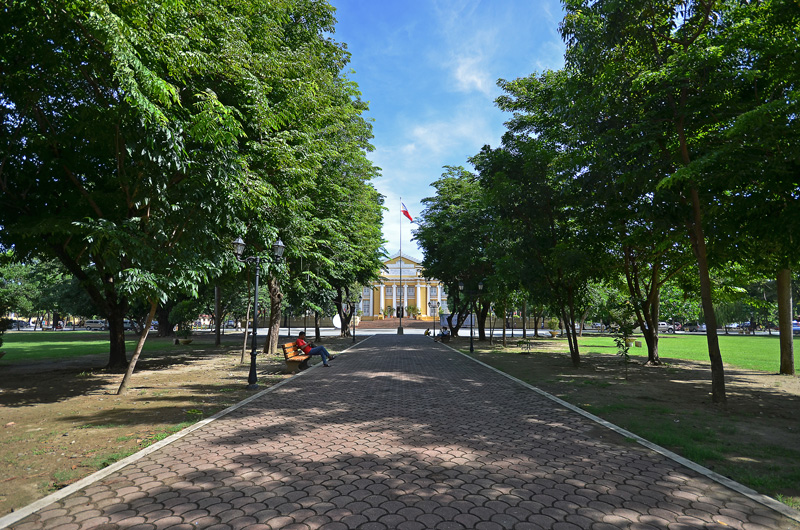 This side of town is laid out in a neat grid system where a long park avenue flanked by wide streets on each side lead to the Capitol. The entrance to its 25-hectare complex opens with French allées or double rows of trees along a pavement.
Around the main Capitol site are reconstructed heritage buildings like Malong & Palaris that house various provincial affairs transactions. Just right behind it is The House of Urduja or the Governor's Residence & the Veteran's Park that showcases World War II mementos.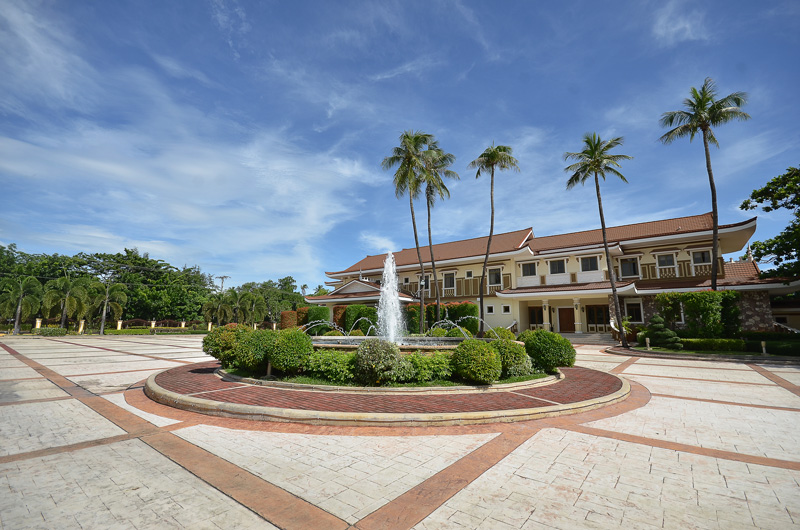 The Capitol Complex is also home to Sison Auditorium, the Provincial Library, the Capitol Resort Hotel & some other government agencies.
But one of the most adored parts within the Capitol Complex is the Baywalk along Lingayen Beach. It is a pretty seaside boulevard where locals gather especially on late afternoons for picnic & to catch the brilliant Pangasinan sunset.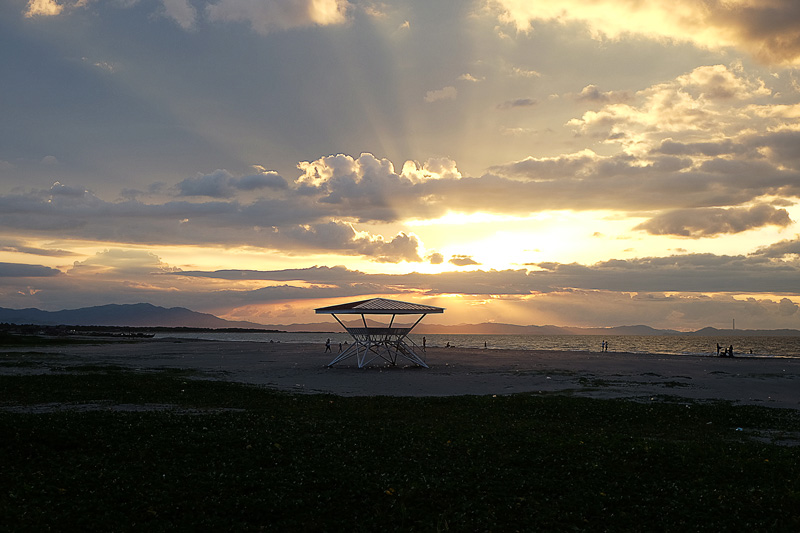 Since its major facelift in 2008, the Capitol has become a tourism attraction hosting busloads of visitors every now & then. The tourism office organizes tours for free, bringing everyone around up to the roofdeck for an exclusive commanding aerial view of Lingayen.
The Provincial Capitol of Pangasinan is truly a marvelous architectural heritage. It is a landmark of history & a beautiful destination in this side of the Philippines.